There is early morning provision every school day from 7.50am.
Mrs. Griffin and Mrs. Aston run our school breakfast club every morning in the Victorian building.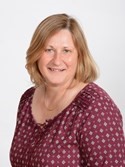 Mrs Aston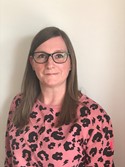 Mrs Jones
Breakfast club starts at 7.50am and runs until 8.40am when the children are taken over to school and into their classes. 
Children are currently given a healthy cereal bar as a snack, if they wish, but we recommend that children eat before coming. 
Children can participate in a wide range of activities such as using the outdoor play equipment and using a variety of construction toys, board games and ICT equipment. 
Please contact the school office to book your child into a session. Bookings can be made online for the subsequent half term. This booking mechanism is then closed to enable us to set up registers. Once the online form is closed, you can email Mrs Machin a2051@taw.org.uk.
The charges are as follows:
£3.50 for a session booked in advance.
£3.50 for a drop in session on the morning.
Payments can be made by cash or cheque at the school office, or with childcare vouchers.
The Edenred account number for the school is P21028473.