Our full wrap around care for our children runs from 3.15pm until 5.30pm Monday to Thursday and until 4.15pm on a Friday. The direct out of hours contact number for Chill Club is: 01952 387574.
 Staffing
Ms Gater is the After School Club Manager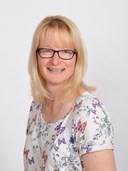 Mrs Patel is our After School Club Assistant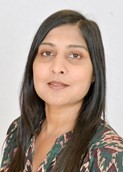 Both staff work in school. This ensures a good continuity of care for your child.
Activities
The children can transfer from an after school club into Chill Club, or go straight there at 3.15pm if the club isn't suitable for them.
There is a range of activities on offer for the children, but it will also follow their interests and needs at the end of the day.

The children can complete homework if they wish.

The outside space around school is used, weather permitting.
Specific special activities will be planned including cookery and different arts and crafts activities.
Booking
An online booking form is sent out to cover the half term.
Emergency bookings can be made by telephone or in person at the school office. Book in advance for a term, half term, month or week as required. Please complete a booking and registration form to ensure that we know who is collecting your child and that we have an emergency contact number.
Payment is required in advance, like Breakfast Club, but this can be made in manageable blocks such as a week in advance or on a monthly basis. Payment can be made by cash or cheque at the school office, or with childcare vouchers. The Edenred account number for the school is P21028473.
Basic Information
Chill Childcare will run from 3.15pm until 5.30pm each evening. Bookings can be made for 2 sessions child-care: 3.15 - 4.15 and 4.15 - 5.30. If you cannot pick up by 4.14 then you must book for both sessions.
Pick up must be by 5.30pm at the latest. A fine of £20 is payable for late pick up (to take into account the extra payment we would need to make for staff for additional hours of working). Pick up is from the door on the front of the Victorian Building (the same as drop off for Breakfast Club). All children must be signed out by staff as they leave. 
The emergency contact number for Chill Club is: 01952 387574.